Bio-Identical Hormones
Many of my patients ask about bio-identical hormones for the treatment of menopausal symptoms, and it is easy to be confused with so much conflicting information available online and in product advertising. There's a lot of reasons that may muddy the waters, but the most important things to know are the following:
1. First, we should be putting hormones into our system that are biologically identical to those that our body makes. We call these hormones "bio-identical"
2. Estradiol (i.e. bio-identical estrogen) should NOT be given by mouth, since doing so makes it pass through the liver, and seems to be responsible for the risks that have been shown in some studies related to blood clotting, heart disease, and stroke
3. Estradiol DOES NOT cause breast cancer, and when given non-orally DOES NOT increase this risk of a blood clot, heart disease, and stroke
4. There are numerous health benefits of bio-identical hormone replacement, apart from symptom relief. These include a reduction in osteoporosis, colon cancer, and Alzheimer's disease, to name a few.
5. Testosterone is important for women as well as men
So when it comes to hormone replacement, we're looking for non-oral bio-identical hormones, in a no-fuss, no mess, easy to remember delivery system. Simple, right? Enter Hormone Pellets.
Hormone pellets are tiny slow-release bio-identical rods made of estradiol and testosterone. They can be dosed differently for each patient, based on age, where she is in the menopause spectrum, her symptoms, and her personal history.
Book Your Consultation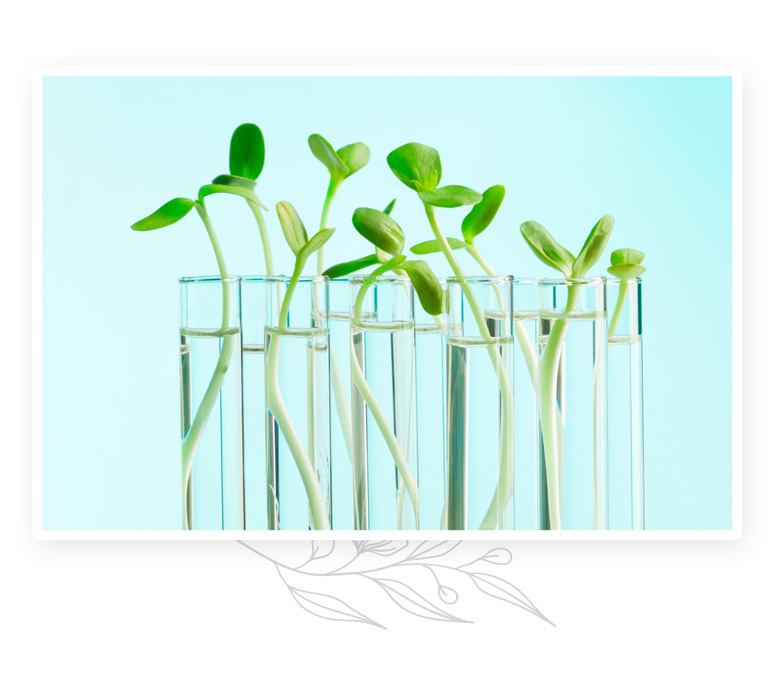 In other words, the tiny rods come in many doses and can be added together to achieve a higher dose for patients who need that. For example, some men need might receive 8 testosterone pellets in one application, and some women might receive an estrogen and a testosterone pellet. The starting dose is determined by a formula based on hundreds of thousands of prior patient experiences and can be modified in the future based on individual response.
If you're curious about hormone pellets, bio-identical hormones, or the danger surrounding hormone replacement, I invite you to read my blogs on the subject below.
Interested In
Hormone Pellets?
I've partnered with bioTE medical to provide pellet insertions at my practice and I welcome you to schedule a consult with me to ensure that hormone pellets are the right option for you. Even if you're just looking for more information on hormone pellets, I welcome you to reach out, and we can discuss the best option for you!
Book Your Consultation
FAQ's
Pellets contain plant-based hormones that are biologically identical to the human hormones estradiol and testosterone. The hormones are time released over several months and the dose is variable based on the individual patient's starting symptoms, age and lab work.
Pellets are injected into the fat of the buttock through a small trochar (like a large hollow needle) through a tiny incision which does not even require a suture and heals invisibly. Local anesthetic is used to make it minimally uncomfortable and the insertion takes less than 5 minutes.
Most women require a new pellet about every 4 months, and most men about every 6 months. More physically active people will metabolize the hormones more quickly, perhaps as early as every 3 months for women or 5 months for men.
For women in menopause, essentially all of the common menopause symptoms (hot flashes, night sweats, vaginal dryness, mood swings, lack of energy, insomnia, brain fog, and others) will disappear or be very minimal. Testosterone will also improve muscle:fat ratio, energy and libido for most women. For men, testosterone will improve libido, many cases of ED, muscle loss, sleep and energy.
For women, estrogen is not given until menopause, but testosterone replacement can be helpful for many women as young as 30. Men also can benefit from testosterone replacement in their 30's, although the most common age for pellets is over 45.
Symptoms will return and benefits will disappear as soon as replacement is stopped. So unless a health condition develops that makes hormone replacement unwise, you will benefit from staying on replacement as long as you want to feel good! (Your whole life.)
Many of our female patients have a huge improvement in libido and energy with their pellet, and still struggle if their male partner has low testosterone or ED. We will offer pellets to male partners of our patients.
For the initial visit and pellet, we do require that you are seen in the office. Once your dose is stable and you no longer require regular bloodwork, we do offer safe, mobile at-home pellet services within a 15 mile radius of our office.
The initial 30 minute complete hormone and wellness consultation and evaluation is $200. This includes a complete body composition analysis (so we can follow muscle mass changes and fat loss), diet and lifestyle analysis and sexual wellness evaluation, as well as goal setting. For women, each pellet placement is $500. For men, each pellet placement is $750.

Lab work is generally covered by insurance, depending on your plan. For women, this is offered for $150 if you prefer to be self-pay or avoid your deductible. (The hormone panel will apply about $1000-1500 towards your deductible if run through insurance). Follow-up bloodwork is offered for $100 if self-pay.

For men, initial bloodwork is $175 if self-pay and $125 for follow-up. (The hormone panel will apply about $1200-1700 towards your deductible if run through insurance).

We initially only require blood work twice- once at baseline, and about 5 weeks later, unless you are not feeling great in which case more lab draws may be necessary. After that, we require bloodwork and body composition just once a year.

You can come in for body composition analysis any time (with an appointment) once you are an established patient for $30. As an example, an average woman would receive pellets 3 times a year, after an initial consult, and would have two rounds of blood work and then a round of bloodwork once a year. With insurance completely covering the labs, that would be $400 x3, plus $200 for the consult, with perhaps 2 additional body composition analyses, for a total of $1610 annually. With cash pay labs that total would be increase by $250.

For an average male receiving pellets twice a year, after an initial consult, and two initial rounds of bloodwork followed by once a year, and 2 additional body composition analyses, the total would be $1760 annually if using insurance for labs. With cash pay labs that total would increase by $250.

Hormone Pellet
Pricing
A consultation may be needed prior to surgery, and any consultations costs will be adjusted in line with the recommended surgical procedure. Baseline hormonal blood work can either be through select insurance or $150 payment (dependent upon insurance coverage.) Initial Pellet placement for women $500 and for men $800, includes complimentary BioTe – DIM and phone call to discuss blood levels. Pellet placement every 3-4 months for women $450; every 6 months for men $750. If you have other questions, please schedule a consultation at appointments@drsusan.com!
Before the BioTE pellet, when I clocked out for work at 5pm I pretty much clocked out for the rest of the day. I never had energy to run errands, work-out and my libido was pretty much non-existent. After a few weeks of pellet therapy, I feel like a better version of myself! The brain fog has lifted, my mood and energy have improved and of course my sex life is better than ever. The actual procedure was quick and painless absolutely worth it!
As a wife and mother of two young children in her forties, I found myself short-tempered, non-motivated, complacent, and just tired all of the time especially when it came to "OUR TIME" with my hubby. I always felt there was never enough time in the day to do all that needed to be done and the world was always caving in on me. It was exhausting. Since my pellet insertion with Dr. Susan, which was about 5 weeks ago, I am more energetic, patient with my children, clear-minded, and sexual with my husband. Did I mention energetic and sexual!!
I can't begin to tell you the difference in how I feel today compared to how I felt 6 weeks ago. I went into this knowing that everyone is made different. I am diabetic, insulin-dependent, and suffer from gout. After the painless procedure, I immediately noticed a change in me. Today I am 12 units down with my insulin and my endocrinologist completely removed one of my prescriptions and I haven't had a gout flare-up in weeks. Not to mention the energy level took me back to how I felt in my twenties. This therapy works. Would I do it again…… oh yes! Thank you Dr. Susan!
It's been 15 days since I received the hormone pellet therapy, I am amazed! Within the first week I noticed "something was different." I had more energy and less pain. For the past 4 years I was struggling silently. Serve lower back pain, bloating, mood swings, fatigue, irritability, and depression on and off. Not to mention my weight kept creeping up no matter how hard I trained. I wish I had found Dr Susan sooner, like in my THIRTIES! Thank you Dr Susan for making my midlife journey "happier". I know it will only get better from here on… I am so excited for the next few months!
Okay today is day 11 post hormone pellet. I've been exercising but today killed legs and wow was I strong and full of energy and my muscles are full. This is crazy amazing! Can't wait to see sept 8 levels to really see what's up but I feel amazing!
About 10 days for sure, I had an increase in energy. That was one of the symptoms I was feeling before I contacted Dr. Susan; low energy, I was feeling tired all the time. So the last 4-5 days, I'm bouncing out of bed, I'm sleeping better, and I've got a great energy level, pretty steady throughout the day. The procedure was very painless, just a tiny little prick. The pellet got placed in, but we were chit-chatting, but I suprised how fast it was. I had a little soreness the next day in the area, but I couldn't tell you right now where the pellet is in my body.