My Team
Founded in 2020, the Complete Midlife Wellness Center is dedicated to healthier, happier and more vibrant lives for women in midlife. Learn more about the practitioners and staff who will play an important role in your visit
Susan Hardwick-Smith
Founder
Dr. Susan Hardwick-Smith is Board Certified in Obstetrics and Gynecology and has been in practice in Houston since 1999. She recently retired as the Founder and President of Complete Women's Care Center which she opened as a solo practitioner in 2002 and grew to be the largest all-female OB/GYN group in the country by 2019. In 2020 Dr. Susan decided to start her "second act" as the Founder of Complete Midlife Wellness Center, a concierge practice focused on helping women find their full aliveness in midlife and celebrate the amazing opportunities that menopause brings.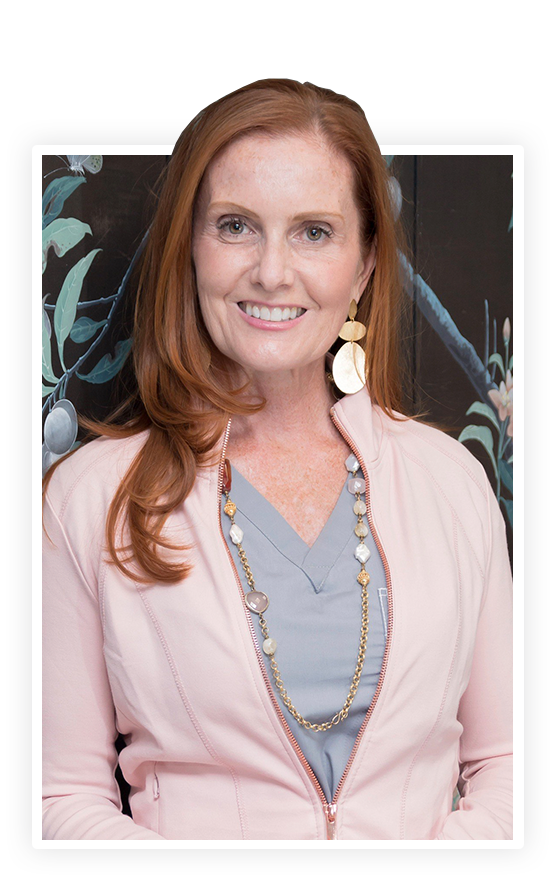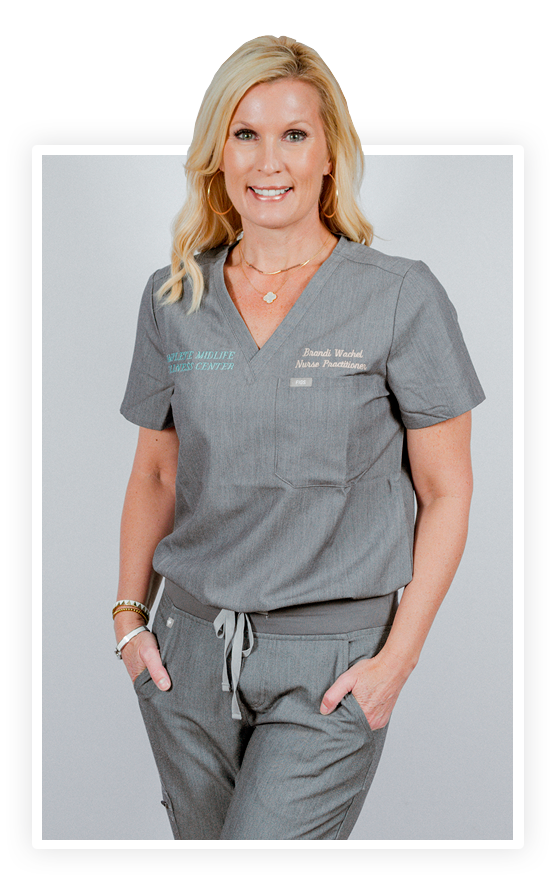 Brandi Wachel
Registered Nurse Practitioner
Brandi Wachel is a certified Women's Health Care Nurse Practitioner. She obtained her Bachelor of Science in Nursing at The University of Texas at Austin in 1996 where she was on the Dean's List and was a member of the Sigma Theta Tau International Honor Society of Nursing. Brandi remained in Austin for several years working as a Labor and Delivery nurse before pursuing her graduate studies.
Brandi received her Master of Science in Nursing at The University of Texas at Houston Health Science Center in 1999. Upon graduation, Brandi worked in a private practice with Dr. Hardwick-Smith focusing on obstetrics, gynecology, and infertility for several years. She then transitioned The University of Texas MD Anderson Cancer Center in the Department of Gynecologic Oncology to expand her knowledge base. While working at MD Anderson, Brandi cared for women newly diagnosed with cancer as well as those receiving chemotherapy and radiation. She also worked closely with genetic counselors to screen women at increased risk for ovarian cancer. While at MD Anderson, Brandi was a member of several committees and co-authored several published articles focusing on patient education and vaccinations.
In 2005, Brandi again joined Dr. Hardwick-Smith at Complete Women's Care where she focused on obstetrics and gynecology. Brandi has many years of experience caring for women of all ages and is truly fulfilled by the relationship she builds with each of her patients., many she has had for 20 years. Brandi is also trained and certified in several aesthetics procedures including Botox, peels, and Skinpen.In 2021, Brandi joined Compete Midlife wellness center.  Brandi is trained in BioTe and certified to place hormone pellets, which she will be doing both in the office and at patients home when requested.  In the office, Brandi will offer a variety of services including wellness exams, hormone consults, and ThermiVa treatments. 
When Brandi is not at the office, she enjoys an active lifestyle with her husband and raising two teenage boys. As a family, they enjoy traveling and spending time in Colorado.